Despite boycotts of print volumes, Amazon announces its first million-seller author. The big publishers have been very wary of Amazon moving onto their turf and Barnes and Noble outright refused to carry the book. Just the same, when it comes to the bottom line money makes friends of everyone in the long run.


Simon & Schuster is giving a facelift to Steve Jobs on the upcoming paperback version of Jobs' biography due in September. The hardcover version features a black and white photo of an older Jobs, but the paperback version will show him considerably younger with hair and no beard. Just goes to show that bald guys get picked on no matter how famous they are.


The latest buzz in publishing is using "influencers," which are people or things that will motivate others to follow. It's kind of based on the Leader of the Pack theory that there is always an alpha the betas will follow. Some might also suggest it's more like the blind leading the blind. Regardless, LinkedIn has joined the fray for publishing content. Soon there will be more publishers than readers.


Spiderman is about to discover he has a sister named Teresa in a new graphic novel coming soon from Marvel. Unlike Peter, Teresa is cool, collected and more like the Avengers' Mrs. Peel than Peter's Woody Allen-esque personality. The story promises to give more details about Peter's parents, who were apparently affiliated with the CIA somehow. We don't recall anything about the CIA in 1963′s original stories, but then things change.


Not to be outdone by some puny guy wearing a spider outfit, the Hulk is about to get yet another makeover in an upcoming graphic novel by Mark Waid. Apparently Bruce Banner is somewhat jealous of Tony Stark (Ironman) and starts using Hulk for doing good by joining S.H.I.E.L.D. to fight bad guys. If you don't recognize any of those names then you might need a refresher course on the Marvel Universe.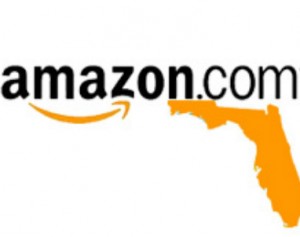 It's starting…collecting sales tax for online retail sales. Tax is already due in states where the seller has a physical presence, which is why it's impossible to get a break on sales tax from Barnes and Noble, but Amazon has always been almost entirely tax-free. Under a new deal with Florida, Amazon will start charging 6% sales tax to Florida residents and has also promised new jobs by opening warehouses and distribution centers. So if we're going to have a consumption tax, why not get rid of income taxes? Just asking.